Facebook Ad Campaign Structure Made Simple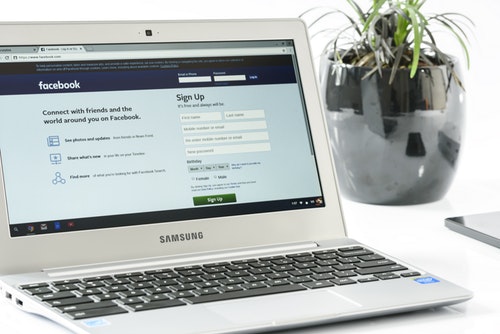 Today I want to talk a little about Facebook ad campaign structure- and I want to make it super simple for you!
I'm going to show you how to structure a Facebook campaign the right way, which is where a lot of people start to get a little confused because they get to this screen and just get overwhelmed:
They're thinking, "Ah, what's the difference between a campaign, an ad set, and just regular old 'ads'… and is an 'ad set' not the same thing as an ad?" So on and so forth. So I'm going to break it down very easily for you today so that you'll have a really good idea of how to structure your campaigns going forward.
So navigate to the ads manager right now, and let's dive into some Facebook campaign structure best practices. I like to think of it like this:
1. The Campaign
So the campaign- this first section right here:
is your overall "goal" you want to accomplish that day.
So if you want website traffic, if you want video views, if you want to generate some new leads- the way you accomplish these goals is by starting a "campaign".
And the first part of creating a Facebook is creating a title for it.
So let's say I'm a wedding photographer, and I wanted to find new clients who just got engaged and are interested in hiring a wedding photographer. So the purpose of my campaign is to find 'new leads'. So this is how I would structure the campaign and how I would title it:
First, go into "Create Campaign" at the left sidebar
Once you click that, it'll take you to this screen: And it'll take you to this screen:
Now this screen gives you the option to choose what you want to accomplish through your campaign. This is the 'big idea' for your whole campaign.
So in our current case, I'd select "Lead Generation".
So I'm going to click "Lead Generation" as my campaign objective, and when it prompts me to name the campaign, I'm going to call it: "Photography Leads from Engaged Couples."
Do you see what I'm doing there?
In this instance, the reason we're advertising is to get leads. So with the campaign I want to NAME it after that reason. That way, if we want to conduct another ad campaign to generate leads later on down the road, we don't have to create a WHOLE new campaign and clog up our Ads Manager- we can just start building off the one we're creating today that's doing the same thing.
2. The Ad Set
So once you name your campaign, click continue and then it's going to take you into the Ad Set screen.
What is a Facebook ad set?
For the most part, "Ad Sets" are where people start to get a little confused when creating a campaign- "WTF is the difference between an ad and an ad set?"
Think of it like this: an "Ad set" is just the audience you want to target with the "set of ads" you're about to create.
I always name my ad set after the audiences I'm about to create ads for.
So if I scroll down and create a specific audience- maybe I wanted to target women within 10 miles of New York City, that just got engaged, that like Wedding Wire- then I'd call my ad set "Newly engaged females, within ten miles of New York, fans of Wedding Wire"… and that's my ad set.
So now if I ever go back to this campaign at a later date, I'll know all the ads under this "Ad Set" (or "Set of Ads") that I'm about to create is intended for "newly engaged females, within 10 miles of New York, who are fans of Wedding Wire."
And that's how I named my ad sets- again, I just name them all after the audience I'm targeting.
3. The Ad
Now, I've started my campaign process and created/selected an audience for the "set of ads" I'm about to create. The last step is to actually CREATE the ads.
And you can go crazy with this if you want to- you can create 1, 2, 3, 10 ads in this "set of ads" targeting newly engaged New Yorkers.
So let's say I wanted to create just two ads for now (to test which one performed the best):
1) A video ad showcasing my process for taking pictures
2) An "image only" ad where I showcase some of the pictures I'd taken from previous weddings.
I always name my ads with this structure: "Type of ad" + "Campaign Purpose".
So for that first video ad, I'd type simply "Video Ad (Lead Generation)", and then I'd go on to create that ad.
Now when I go to create the second ad (the image-only one), I'd call it "Image Only Ad (Lead Generation)".
If you want, you can get even more specific with the names of the individual ads, but that's how I like to do mine.
So that's how I structure a Facebook ad campaign!
TL/DR:
Remember:
#1: The campaign is the overall REASON you're advertising this time– the single purpose you're spending money to reach people (get more leads, get more video views, get more website traffic, have new prospects download a lead magnet, etc.)
#2: The "Ad Set" is just the AUDIENCE you want to target with the ads you're about to create
#3: The "Ads" are the actual pieces of content that you create for that audience
So see? Not too bad! It's pretty simple; don't let it hang you up too much.
Hopefully that helped and provided some clarity on a sometimes confusing process.
Also if you want to know more, click below go to my website, brandonstiles.com. I'm giving away a free ebook called "10 Proven, Easy Ways to Get More Website Leads".